Um, I'm not Jewish....
So how did my kid end up with a jew fro?
EXHIBIT A (The only 'normal' picture, which I had to beg him to let me take by promising to take several 'dorky' pictures afterward):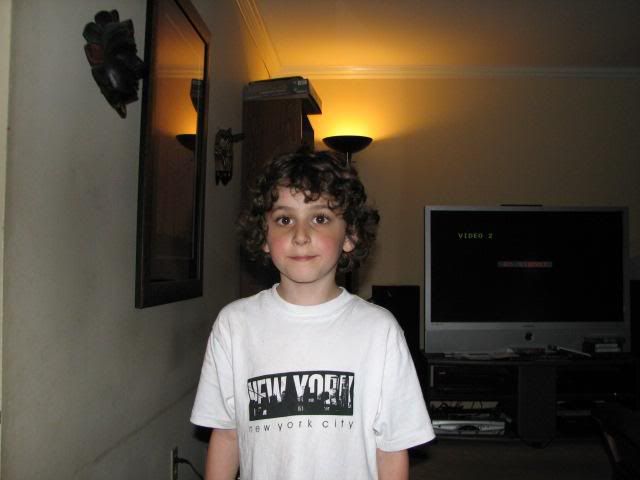 Yes, I know he looks like a girl there - what can I do, he looks like me!
Ninja Master: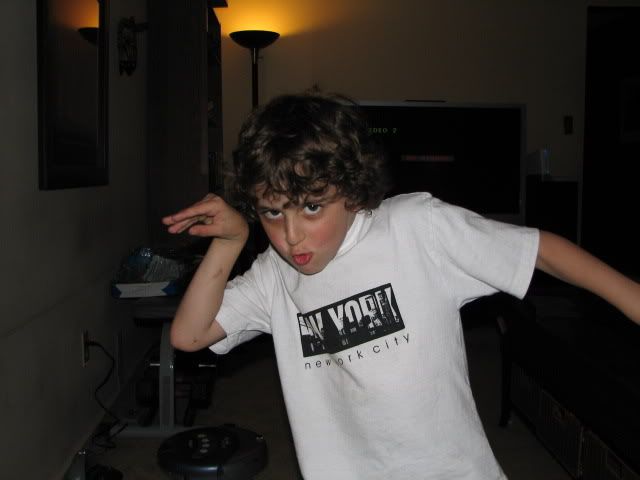 Opera Singer: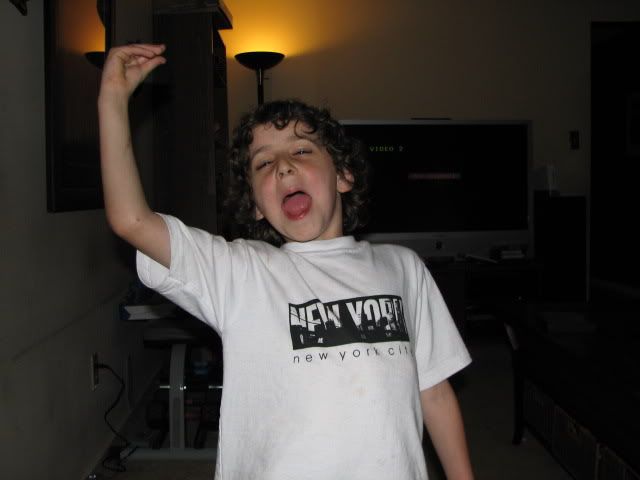 This is his favorite thing to do when I go to take a normal picture. He will smile all cute and as soon as he sees the little green light blink, he does this: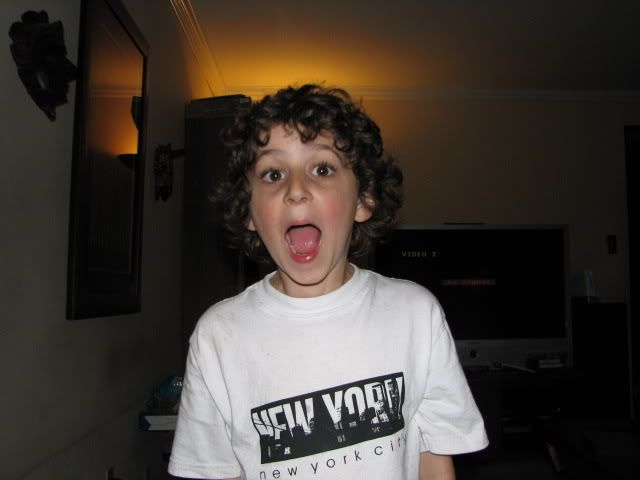 I'm pretty sure I could make a slideshow of just THAT face. In fact, I'll just do it right here, let me check out my photobucket account: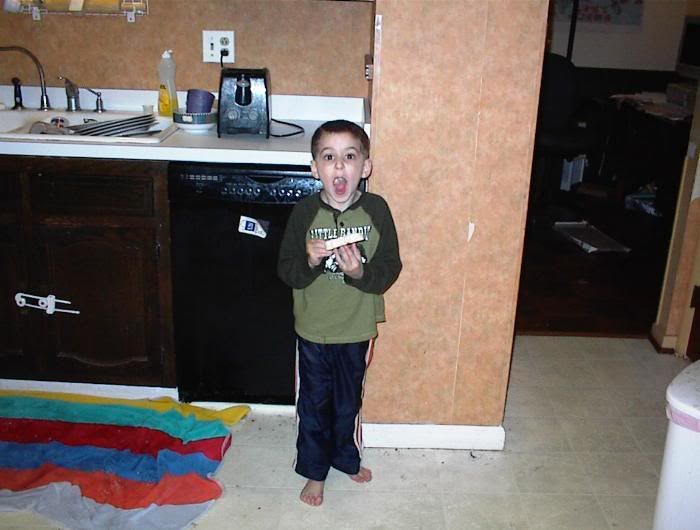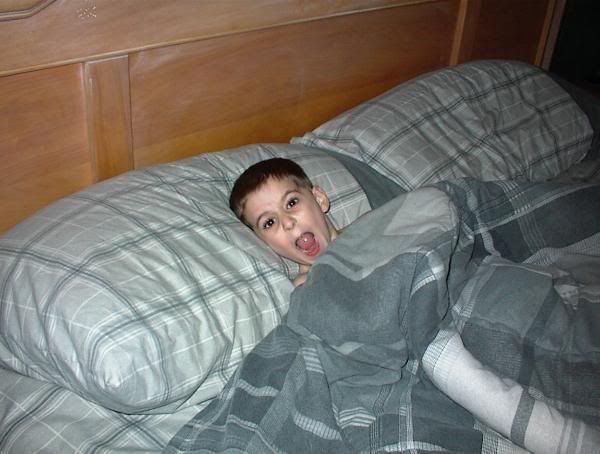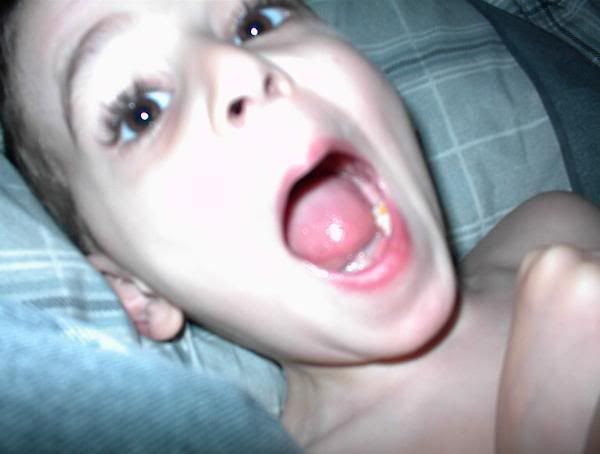 He started young - this was his 4th birthday: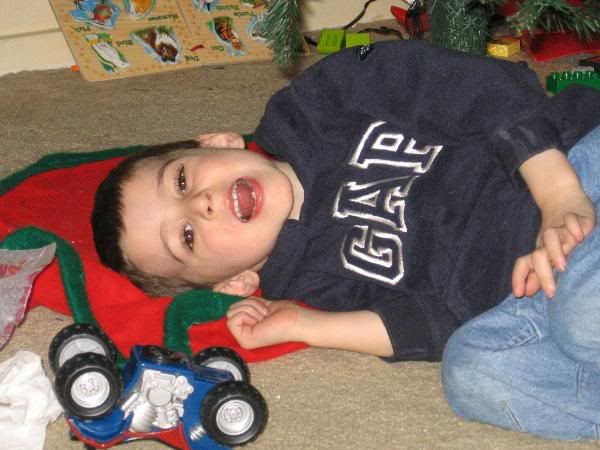 Or sometimes, he does this: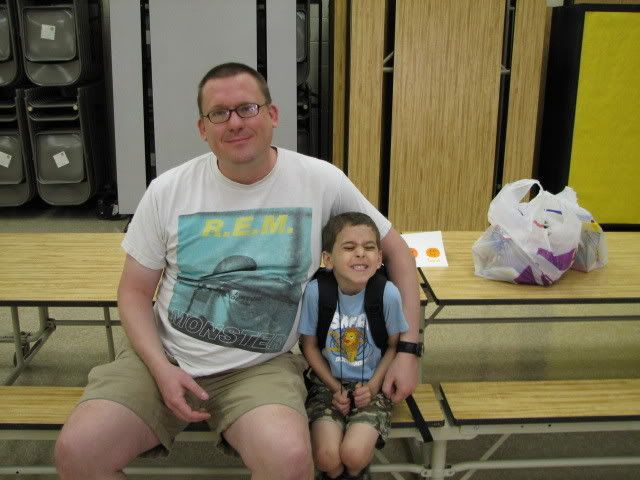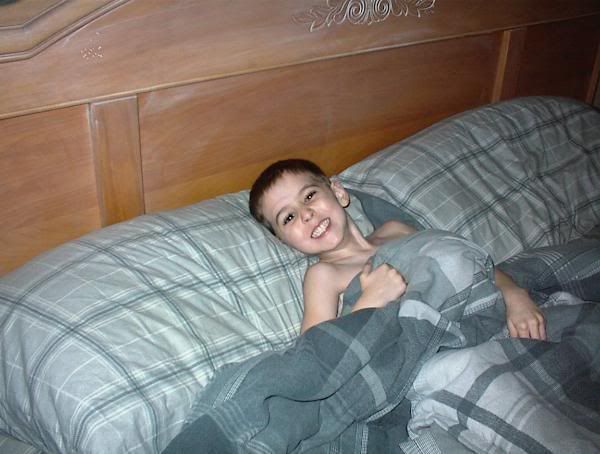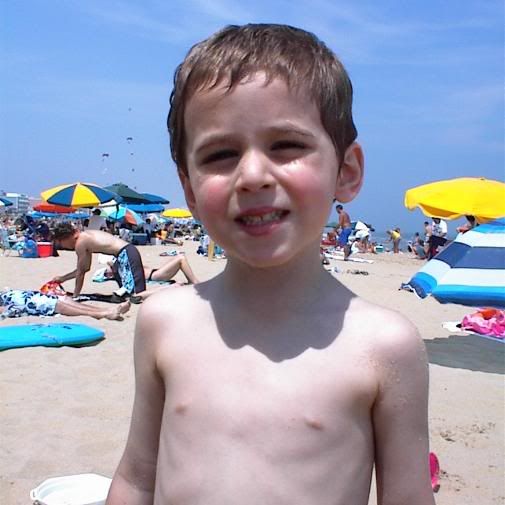 Man, he cracks me up.