A Day At The Beach
We went to Ocean City on Saturday for a day trip. It was fantastic!!! We let Zack wake us up so that he would be fully rested and not a grump - he woke up at 8am. Thanks to Dave getting everything packed up and directions printed up the night before while I was at work, it barely took us any time to get out of the house. We stopped for breakfast, gas & sand toys at the store and were on the road at 9am.
By 12:30, we were on the beach. Thank God for that dvd player in the car, I swear, it's wonderful. The kids watched The Princess Bride on the way down there and loved it.
We slathered on the sunscreen and hit the beach. Decided to rent an umbrella and chairs - very worth the money. Zack was scared of the water at first, but eventually warmed up to it about an hour or so before we left for the day. He had a lot of fun playing in the sand. I got to lay in the sun and actually got an hour or so to myself as Dave had taken Zack down near the water to build sand castles and Cassie & Alex were playing in the water together. Heaven, I tell you.
A little after 5pm, the umbrella guy came to get his stuff back, we packed up and went to meet one of Dave's co-workers for dinner. He and his girlfriend found this very nice, over-priced, restaurant right on the water that had a kids' menu. Very nice of them to think of us having kids. The food was excellent though - a very fine meal. We ate outside and the boys had fun playing in the sand when they were done eating.
Funny thing was on the way to dinner (which took us all of 15 minutes to get to) Zack totally conked out in the car. He doesn't nap anymore, so he must have been SO tired to have fallen asleep. He actually didn't wake up until we got seated at our table. Of course, he stayed awake for the majority of the ride home, falling asleep just around 10pm and about 10 minutes away from home.
Here are a couple pictures from the trip - they are probably big and will throw off my sidebar, but I'm too lazy to re-size them.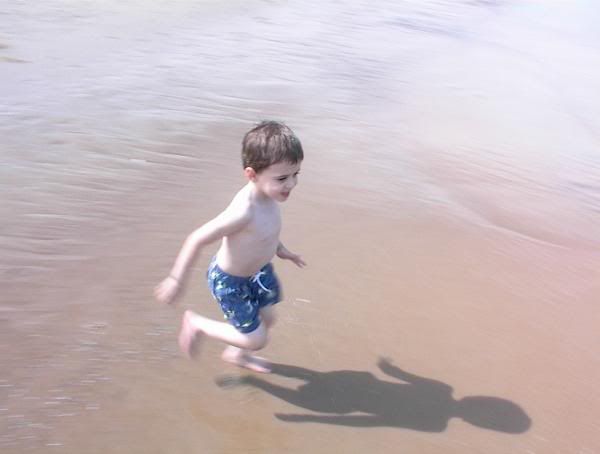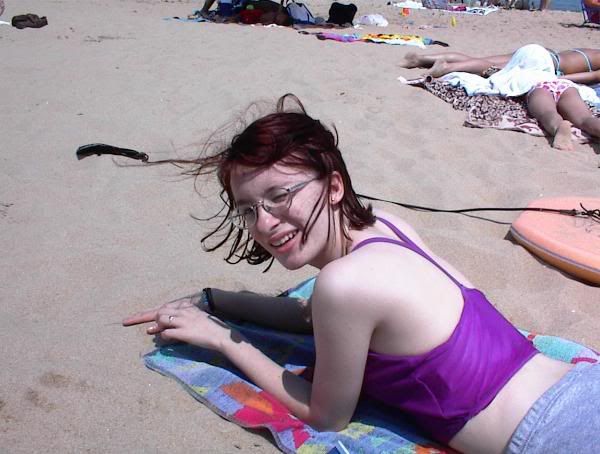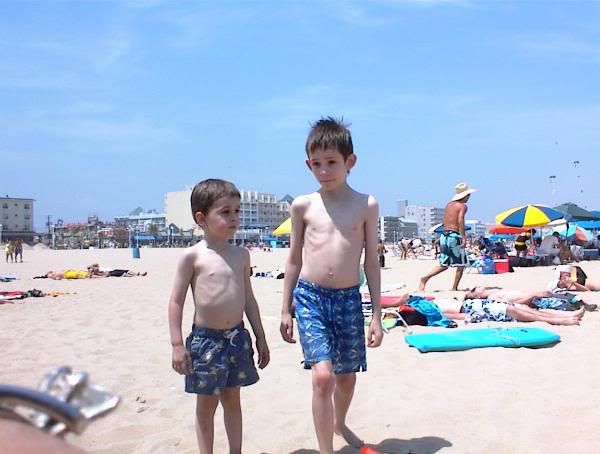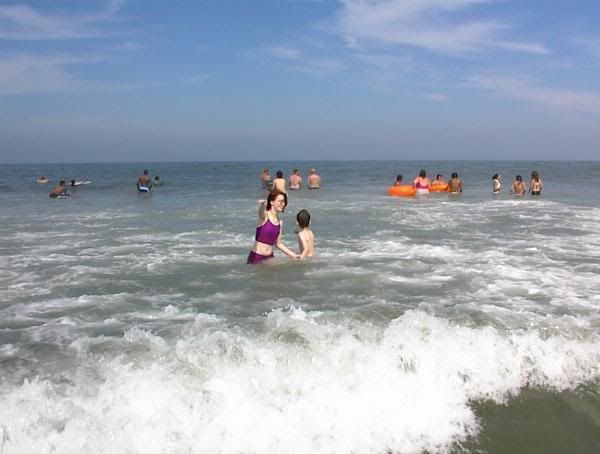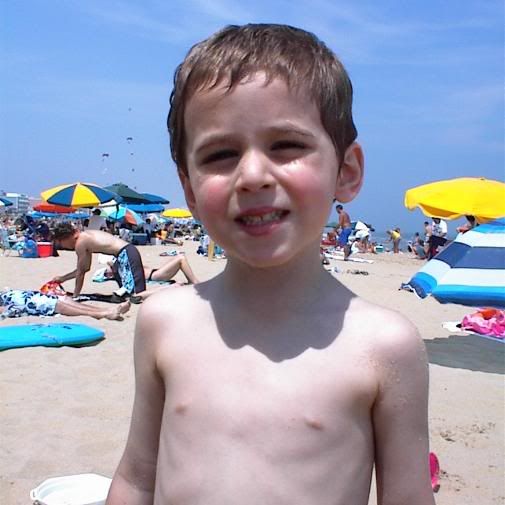 And my personal favorite - my bad-ass surfers: