I'm back :)
We're home from Canada and had a great time!!! We packed a lot of sight seeing into two days and boy am I sore!! I will post some pictures, no worries.
I had such a great time with Stacey - it wasn't like our first time meeting, but rather, like we had hung out a lot. I was very comfortable with her and her family is so sweet. Her eldest boy reminds me so much of Alex, it's scary. Ben & Jake are so dang cute. Ben had us laughing so hard the whole trip, he's adorable.
We visited this castle www.casaloma.org - it was fascinating. I wish we would have brought our camera, but we forgot. We hit the zoo too. It was cold, but I'm still glad that we went. Zack was really good on the long drives - so much better than I thought he would. Thank God for built-in dvd players. It was a life saver.
It was really neat to see all the different stores and such that we don't have here in the States. Oh and yes, Ketchup chips and Dill Pickle chips are good. The dill pickle chips were my favorite!! Did you guys know they sell Mountain Dew without caffeine up there. I mean, it's not possible to get it with caffeine, they don't make it that way. So weird ;) I'm still giggling at Bob L'Ponge references - everything is in English and French and apparently, that's what Spongebob is called.
So here are the pictures - I hope they are small enough to not push my side bar around, but we shall see:
This is a view of the CN Tower as we were walking up to it. It's the tallest building in the world. I'm not sure why the pic is so dark, considering it was a beautiful sunny day when we went there.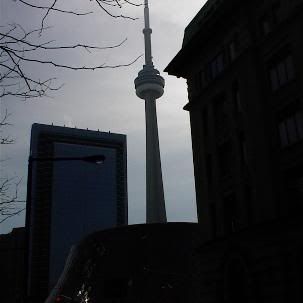 Zack waiting for us to go up in the elevator: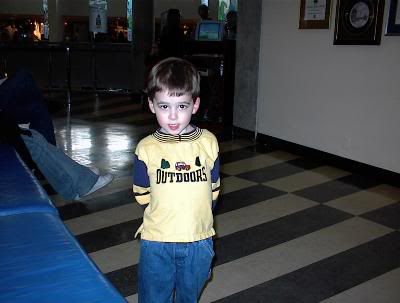 The view from the first observation deck:
Me & Zack on the 1st observation deck: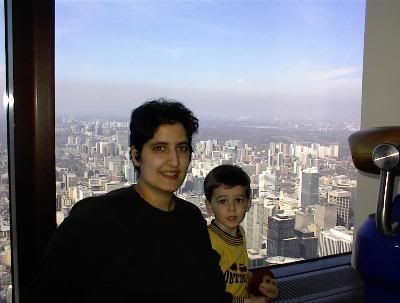 Then we went up HIGHER to the 2nd observation deck (pee my pants high). Here is a picture of the info about how high up we were: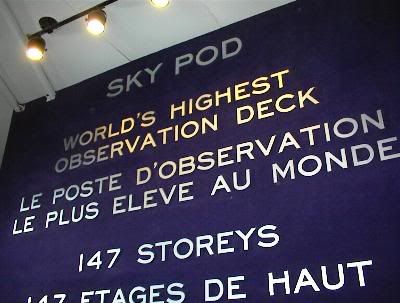 The view from the Sky Pod: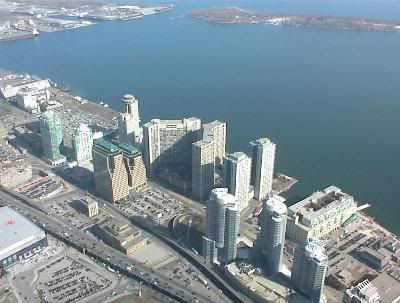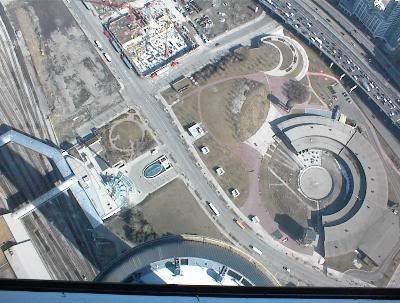 Zack & I in the sky pod: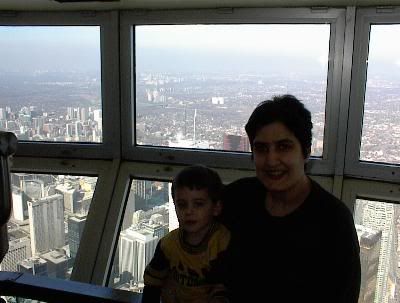 Dave & Zack in the sky pod: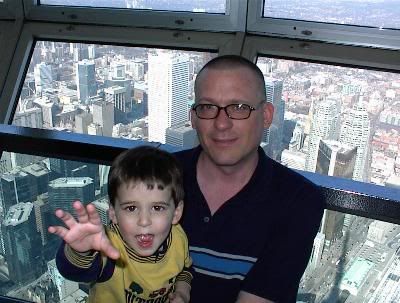 All three of us, again in the sky pod: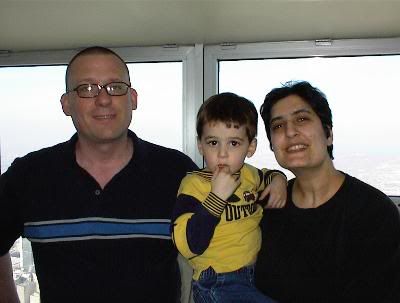 On the floor just below the 1st observation deck, there is an area with a glass floor. Yup, a glass floor. It's incredibly scary. It wouldn't be so bad if the glass doesn't appear to be about 2 inches thick at the most!!! Here are the pics from the glass floor: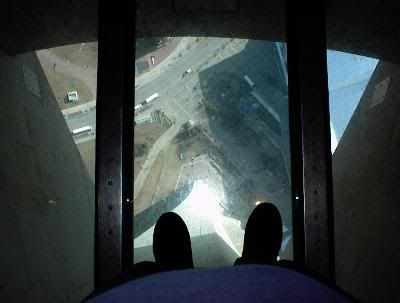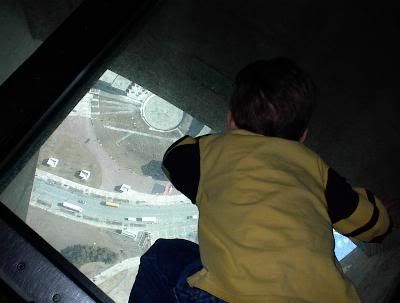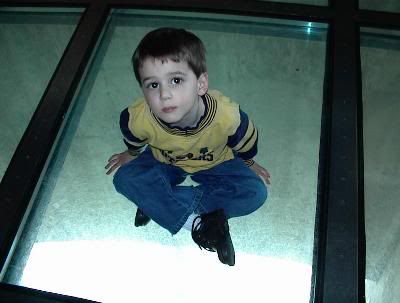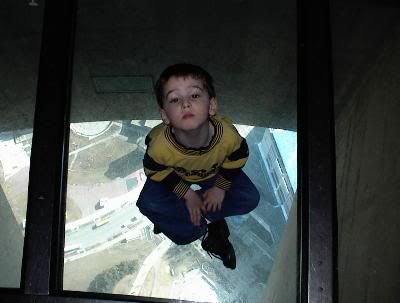 My two favorite pictures, taken by Zack. Yup, Zack took them - this is Ben: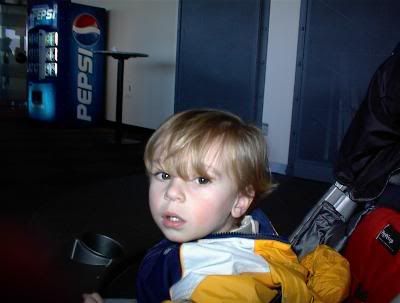 And he took this pic of me & Dave. I love the finger in the shot