Heaven On Earth
I have found heaven on earth. Heaven, thy name is Savage River Lodge. Yes, friends, I'm home and I'm so relaxed, I can hardly walk. Our weekend getaway was more than I could have ever imagined or hoped for. The cabin was wonderful and perfect in every way. Food was gourmet, without a doubt. The scenery, breathtaking. The weather, unseasonably warm and perfect. Best of all? The absolute and total silence. There was a point on Thursday night where Dave was reading and I was reading and there was over an hour of utter and complete silence. It was wonderful. Here come the barrage of pictures:
First, our cabin from the outside: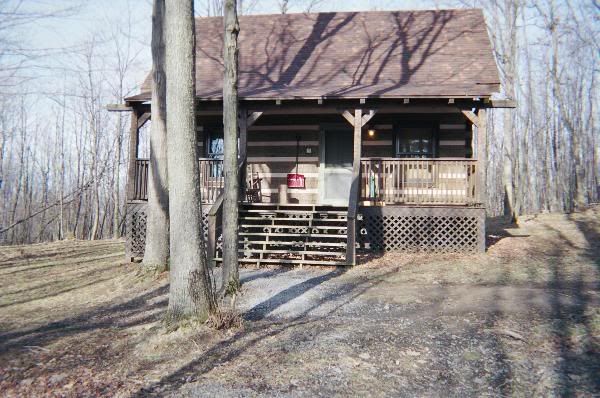 Here are a few of the cabins next to ours, so you can get an idea of how they were set up. Even though they look close together, we still felt like we were in our own little world out there.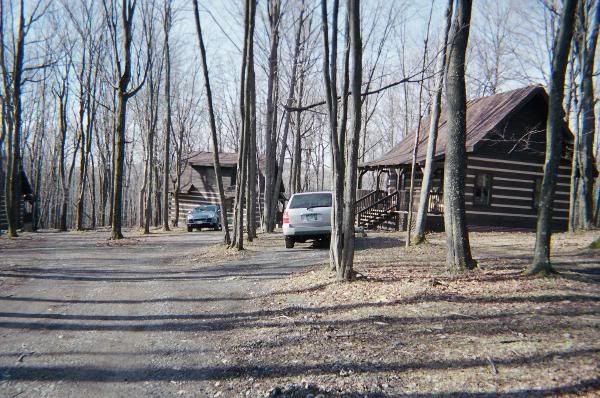 The couch: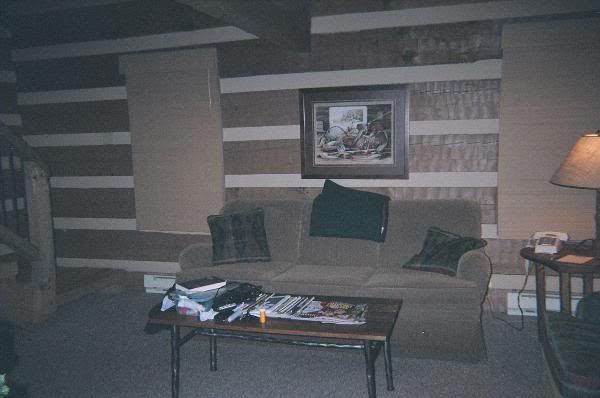 A lot of the pictures didn't come out (we forgot the digital camera and had to get a disposable). The bedroom was a loft upstairs and this is what I could see while laying in bed - I just thought it was so neat to look at rafters instead of a wall: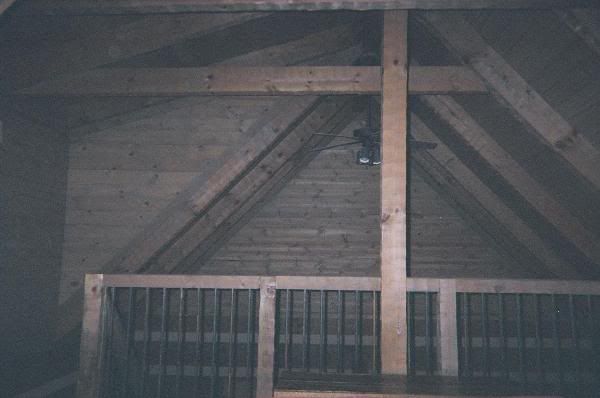 What I did the entire weekend, basically. You can see the furnace in the background - this is a view from the couch: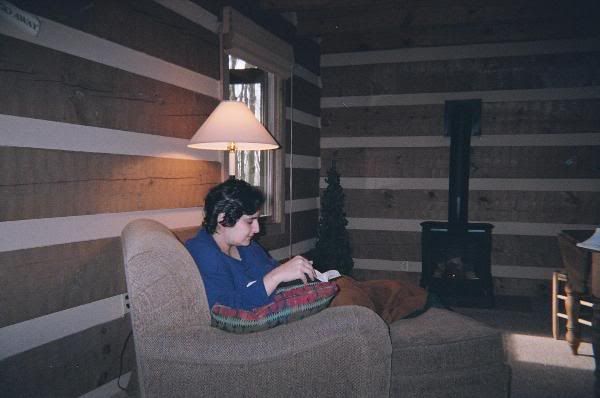 I wasn't joking - I read all weekend. I read an entire novel and got through half of A Beautiful Mind (extremely enthralling biography, I can't wait to finish it). They had the most amazing throw blankets there - this very thin material but SO warm and cozy. I ended up buying one (with a print, not boring white):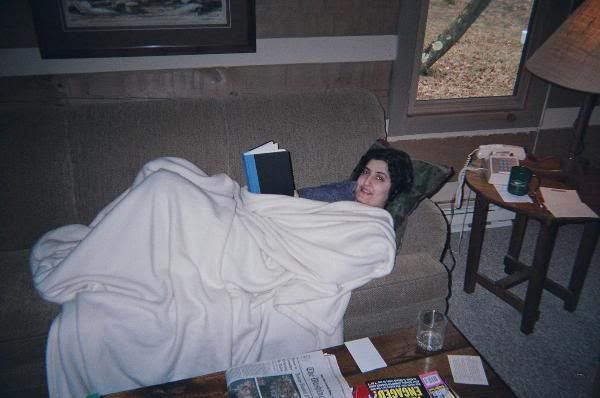 Pensive Dave by the bookshelf: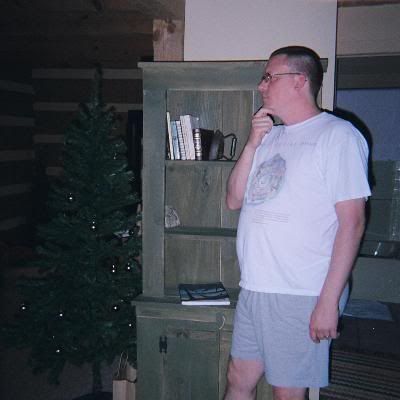 Here is the outside of the main lodge, which held the restaurant: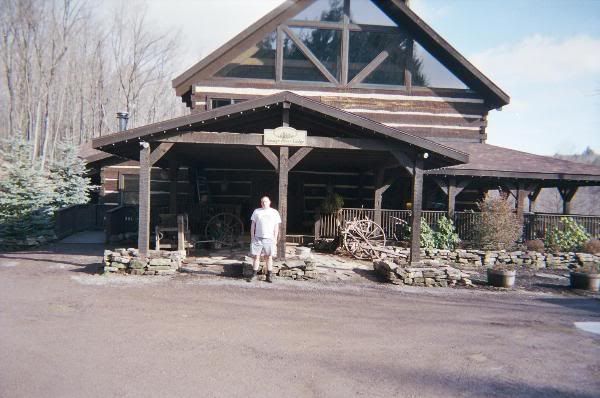 A rear-view of the lodge, from the hiking trail: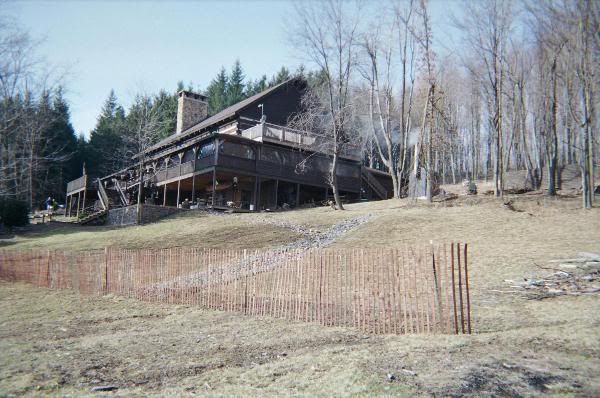 A VERY happy and relaxed couple on the porch of the lodge: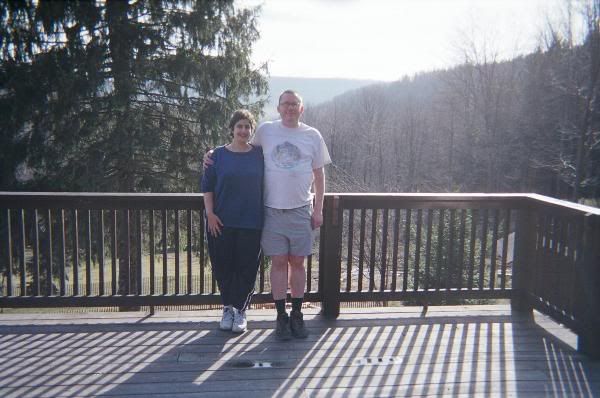 After brunch on New Year's Eve, we took a hike on the trails (for as long as my knee would allow, which was not as long as I would have liked). Here are some scenes from the trail: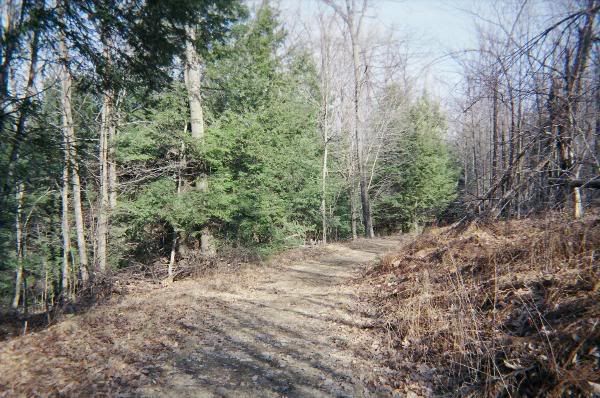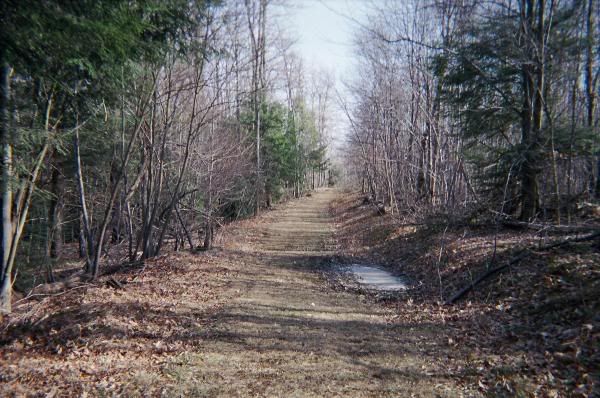 Dave dropped me off at the cabin and went back out for a hike by himself and took these pictures: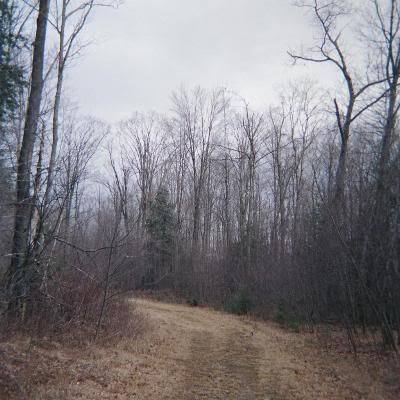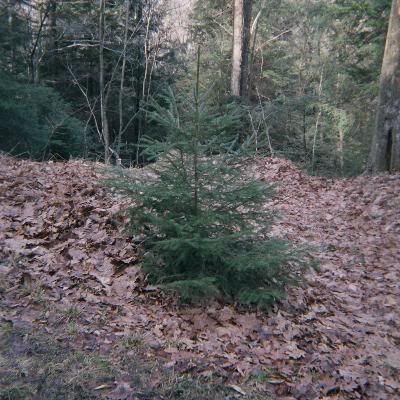 A small stream: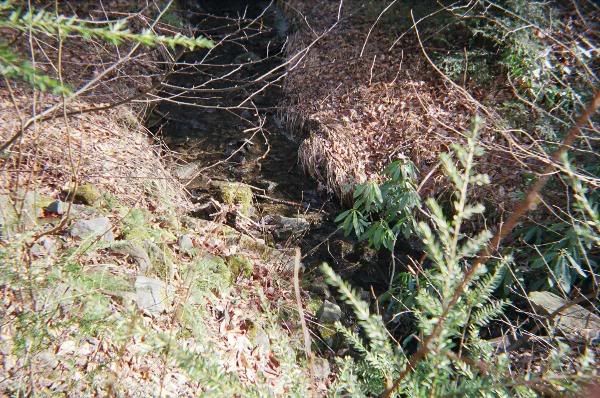 And the self-portrait: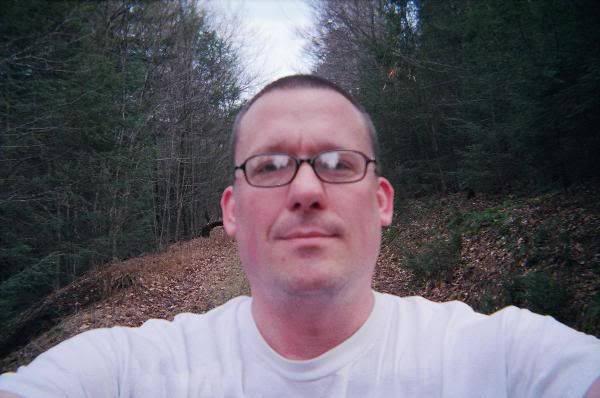 This sign scared him because it didn't say WHAT to be cautious of: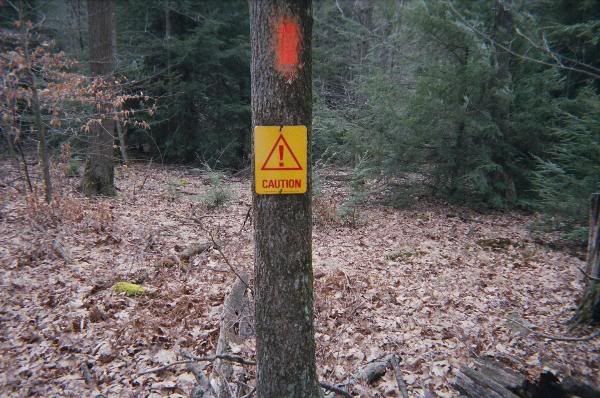 My final Pensive Dave picture, inside the lodge by the big fireplace: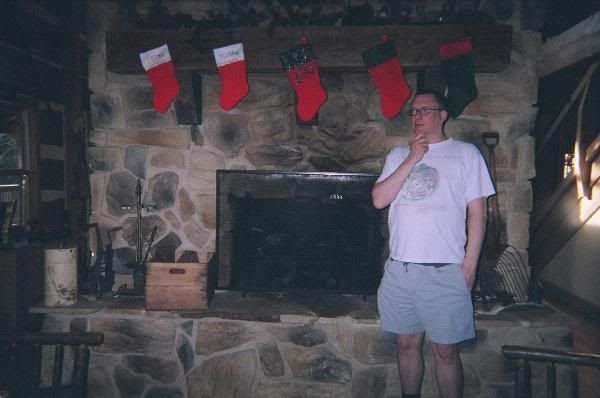 Another highlight of the trip, and another picture that didn't come out, every morning around 8am, they delivered a basket with muffins and orange juice to our door.
I can't wait to go back. Who knows when it will be, but it will be. I'm so relaxed and stress-free right now.
Of course, talk to me in a week and the situation might be different.